Testimonial from Amiram Granot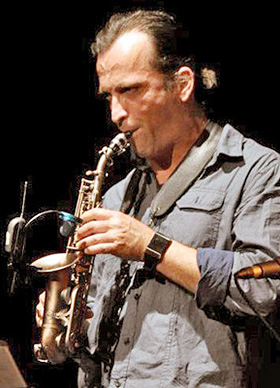 "I discovered Aizen mouthpices after years of playing and experiencing almost every well known brand found on the market, before that I was pretty sure nothing can be so different from what I know.

After I used my Aizen in various situations and different music styles, I can tell you for sure that it gives a broad response to various music styles, from a thick warm traditional Jazz sound to a fully contrast sound on productions where presence is needed.

After I checked several models I focused on my mouthpiece, an Aizen TSLS Titanium model. My great recommendation"



Biography

A well known professional saxophone player and a saxophone teacher in Israel.

Amiram played in many musical ensembles in various styles between Jazz to Classic performed on original productions and theater with known artists around the world.

Also Participated in producing a musical in Broadway and played at various festivals in Europe including the Marseilles Jazz Festival, a "World" Music Festival with the band "Esev Bar" in Croatia and the Israeli Festival with various ensembles.